NEWS
Zero 88 launch rebranded website
Friday 13th March, 2020
Zero 88 has rebranded zero88.com to celebrate the completion of becoming part of 'Cooper Lighting Solutions', first announced on 1st March 2019. The new company includes our three UK brands: Zero 88, iLight & Greengate. iLight have also used this opportunity to relaunch their website, iLight.co.uk, in line with Zero 88's recently launched website just last year.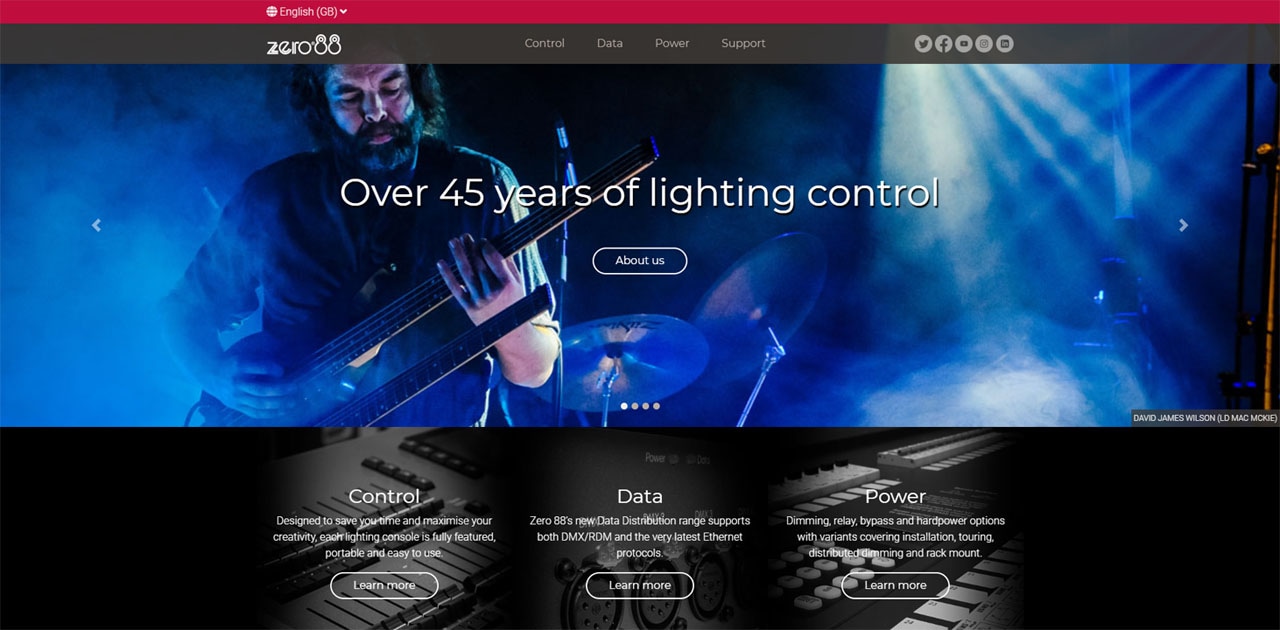 The relaunch introduces a more modern, minimalist design whilst remaining authentic and familiar.
Jon Hole, Product Marketing Manager, Zero 88
"Zero 88 and iLight have been 'sister brands' for almost two decades. As the brands work more closely together than ever, and become part of the Cooper Lighting Solutions family, it's the perfect opportunity to align our online presence and reinforce that we're 'stronger together'".
Charlie Madsen, Marketing Communications Manager
A brand of
Cooper Lighting Solutions
At Cooper Lighting Solutions, we build forward-thinking lighting solutions that make people's lives safer, while making buildings, homes and cities smarter and more sustainable. We deliver an industry-leading portfolio of indoor and outdoor lighting, lighting controls and smart lighting systems.
We question, we seek and we solve. Because building a better world means asking tough questions and pushing harder for answers. Together with our customers, we create solutions that build a better world. At Cooper Lighting Solutions, we push past the ordinary to build brighter.