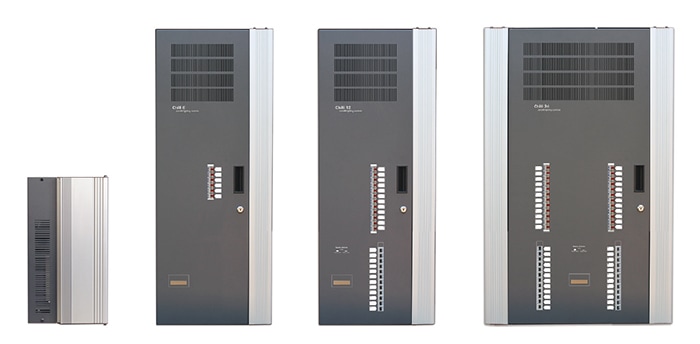 Installation Power Switching and Dimming
Today's performance installations demand that lighting control intelligence can operate building wide. The new Chilli Pro power control cabinets have been designed from the start with this in mind and can deliver outstanding performance dimming. Some versions even offer hot power and relay switching.
Chilli Pro is a range of high density wall mounted convection cooled power switching and dimming cabinets. Quick to install and set up, easy to operate and maintain; Chilli Pros are the workhorse of any hard working professional venue.
Chilli Pros are available in 4, 6, 12 and 24 channel packages featuring 10, 16 and 25 Amp load capacities with optional RCD protection, relay channels, bypass switches, RCBOs and HF dimming, contained in a slim line wall mounting enclosure.

The user interface and backlit LCD screen on each dimmer ensure simple convenient set up for DMX patching, preheat, topset and dimmer curves and for peace of mind, the user interface and all breakers are also protected by a lockable breaker cover.

A choice of responses to DMX failure, backup memories, built in chases and an alarm input trigger complete the versatile Chilli dimming package.
All Chilli Pro dimmers include:
Single Pole Neutral Disconnect breakers per channel
Automatic frequency tracking
100% Duty Cycle, convection cooled
Simple user interface
Variable level channel test
4 dimmer laws selectable per channel
Preheat per channel
Topset per channel
DMX & ChilliNet control inputs
DMX addressing per channel
RDM enabled
Built in, switchable, DMX line termination
User defined back up memory
Easy wall installation
Common service applications need only a screwdriver
UK designed and built
3 year warranty
CE compliant to all relevant standards
Designed and manufactured to ISO9001:2015 standards
Dimming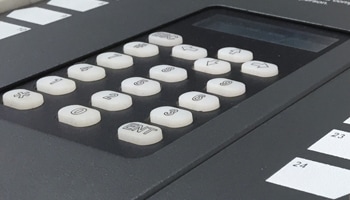 Many versions of Chilli Pro include, as standard, theatrical leading edge phase-cut dimming, either for the complete unit or optionally delivered as a mixture of dimming and relay or dimming and hot power switches to suit the requirements of todays mixed lighting systems.
HF
Chilli Pro 4 can optionally provide 1-10V or DSI control of ballasts and drivers to complete a mixed lighting installation. This delivers added flexibility, derived from the relays associated with these channels, as these may also be used for remote switching of non dim loads including energising drivers and ballasts.
Relays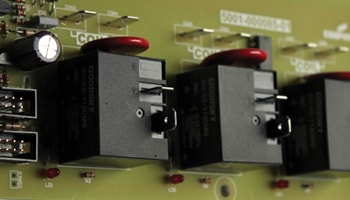 A 4 channel optional relay card may be added in the factory or retrofitted to any Chilli Pro 24 and newer Chilli Pro 12 racks to allow remotely controlled power switching via DMX. Relays can be used to control effects,or to power intelligent fixtures including LED's, projectors and other non-dim loads.
Bypass Switches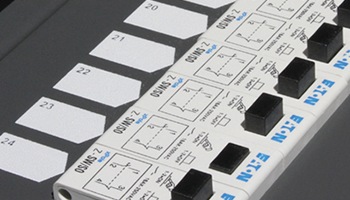 Individual dimming channels can be switched to deliver mains power for intelligent fixtures, LED's, projectors and other non-dim loads - save wiring, simplify your set up and allows you to connect your fixtures exactly where you want them. This "hot power" override brings peace of mind with a lockable door and viewing windows.
Chilli Pro are available with MCBs or, depending on the variant, RBCOs per circuit. Chilli Pro 6, 12 and 24 are optionally available with RCB protection on the input.
MCBs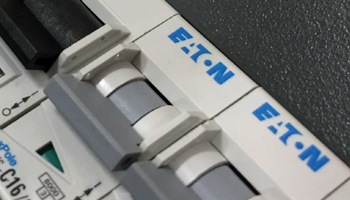 Individual channels are protected by "Miniature Circuit Breakers" (MCBs) as standard. MCB's are "C" curve with built in Neutral disconnection; one standard for use in all 230v markets.
RCBOs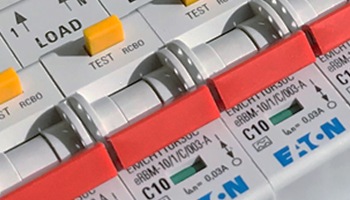 12 channel units can be upgraded to Eaton RCBOs ("Residual Current Breakers with Overload protection"). RCBOs are a combination of an RCD and MCB, providing over-current protection and earth fault current protection for each individual circuit, ensuring faults only interrupt individual circuits.
RCDs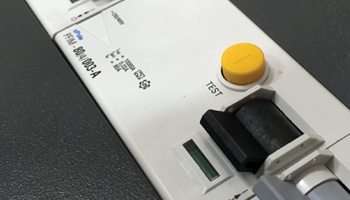 "Residual Current Devices" can be added as factory options to Chilli Pro 6, 12 and 24 channel cabinets. RCDs monitor the incoming supply, detect earth leakage, and break the incoming circuit if a fault is detected. RCD's are required as standard in some countries. Individual channel RCBOs can alternatively be considered for 12 channel units.