Festival
Zero 88 offers 'A Million Steps' of Support on the Fringe
Friday 2nd September, 2016
Zero 88 lighting control was once again right at the hub of this vibrant experience!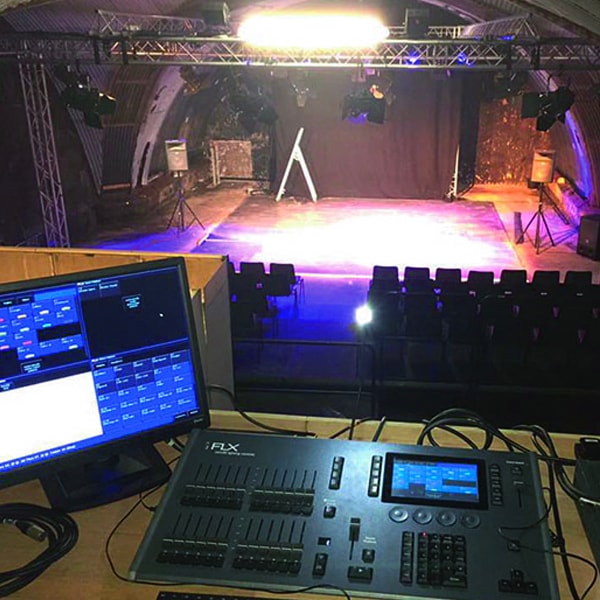 The Edinburgh Festival Fringe is the world's largest arts festival!
The 2016 Festival drew to a close after three weeks of action in and around the city, offering over 50,000 performances in over 300 venues showcasing thousands of shows including some of the newest, most innovative and exciting works embracing a diverse plethora of genres including drama, musical, dance, physical theatre, comedy, cabaret, opera, music, spoken word and many more.

Zero 88 lighting control was once again right at the hub of this vibrant experience!

Over 280 technicians were trained during the 2016 Festival Fringe, from around 130 performance spaces all running Zero 88 consoles. Products included the new FLX, Solution, Jester and even the now 'classic' Fat Frogs which have been running Festival Fringe venues since the turn of the millennium!

Zero 88 provided advice during the early planning stages for several larger venues, and Zero 88 product specialist Paul McEwan and product manager Jon Hole were onsite for the build and throughout the festival period to provide venue training and to support companies with more complex plotting requirements.

While performers returned to their post festival world and thousands of technicians executed meticulously planned get-outs designed to return them as quickly as possible to their beds - or the pub - Zero gathered some heartfelt comments:

Assembly Festival Head of Lighting Doug Thomas-Currie summed up:
"The support and advice I have received from Zero 88 has been incredible through the whole festival. The technical support provided was second to none! We have had great feedback on the full range of Zero 88 desks, with particular interest in the FLX. I can't thank Paul and Jon enough for their help with everything this year".
Brian Hutchison, Technical Manager for Summerhall's Fringe, agreed:
"Zero 88's consoles have been a great solution for our Fringe venues, easy to use and flexible. The equipment is great, however the most valuable thing for us has been the customer support. Training and troubleshooting help on call throughout the Fringe is vital when each console is running 10 shows over 12 hours a day. Zero 88 has been a great help and we look forward to working with them again in the future".

Zero 88 product specialist Paul McEwan added,
"Between Jon and myself, we've walked over a million steps (approx. 700 kilometres) and lost a stone and a half in weight whilst visiting numerous venues including C venues, Guilded Balloon, Assembly Festival, Underbelly, Summerhall, Laughing Horse, Zoo Venues, Spotlight and SpaceUK".

Zero 88 runs regular free training at its facilities in London and Cwmbran, Wales, throughout the year. Please check the website for more information (zero88.com/training).

The company is also looking for venues around the UK that would be interested in hosting a free Zero 88 training event. Please call +44 1633 838088.