If the fixture you need to control is not included in the latest Zero 88 Fixture Library, the missing fixture can be created using the Fixture Editor software. Fixtures can also be requested by emailing fixturesupport@zero88.com.
Fixture files will have the file extension .ift, or .zfix.
The Fixture Editor, creates fixtures with the .ift format. These are custom fixture files, and will be displayed in red in Add Fixtures and the Fixture Schedule.
.zfix files, are fixture files in the format of the fixture library, which will occasionally be provided by the Fixture Support team. These are displayed in white like a normal library fixture, in Add Fixtures and the Fixture Schedule.
When you have a fixture file on a USB stick, plug the USB stick into the console. Then tap Setup -> Load, and choose the fixture file to load in from USB.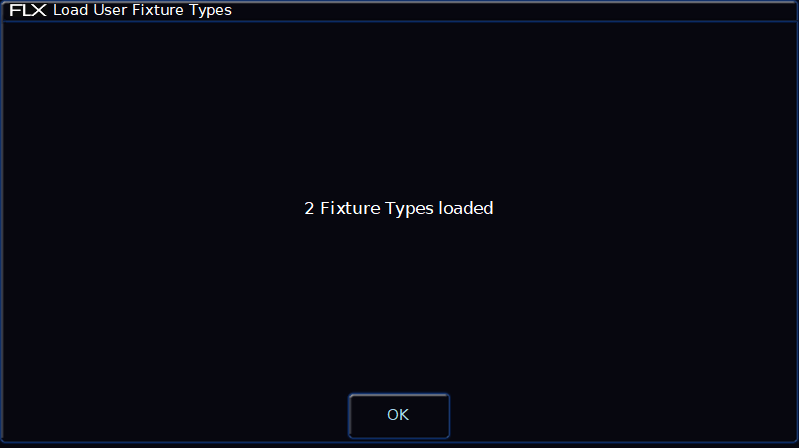 Once loaded, a confirmation will appear saying "x Fixture Types loaded" (x being the number of fixtures included within the single file). These will be loaded into the console, ready to be found and patched in Add Fixtures in the usual way. See the Patching chapter for more information.