Add Fixtures
Multi-Part Fixtures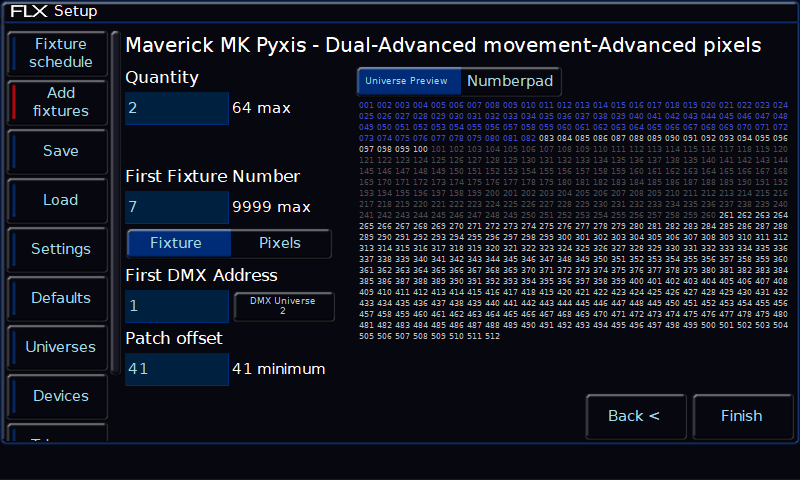 Some fixtures, can have multiple "parts", with each fixture part requiring its own start address. Common examples of these are dimmers channels with a scroller, movers with a separate dimmer, or LED fixtures where the pixels can be addressed separately. These are indicated in the first page of add fixtures, with the channel count displayed as "(x + y Chans)", where "x" is the channel count of the first part, and "y" is the channel count of the second part.
In the second page of Add Fixtures (pictured), there will be a new "Part" switch below the fixture number field, allowing you to input the DMX information in for the first part, then switch to the next part, and fill that part's DMX information in. You can then repeat this process for multiple parts. The channels used by the part you are working on will be displayed in blue in the Universe Preview.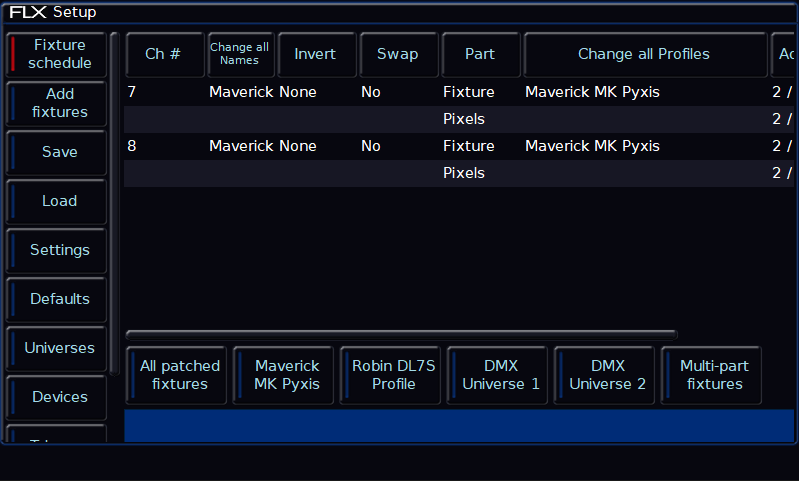 After clicking Finish, you will then be taken to the Fixture Schedule, showing your newly patched multi-part fixtures. You will see a new "Part" column in the fixture schedule, identifying the information and addresses for each part.