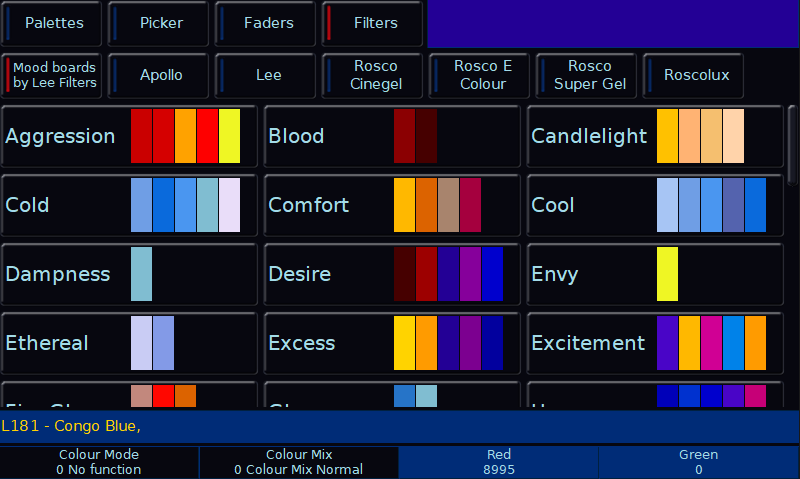 Clicking the "Mood boards by LEE Filters" tab (on FLX, this is within "Filters") displays a window which collates colours together in "moods". Selecting a mood will give a brief description of where the colours might be used, and gives a selection of several colours that work well together for that mood. Some moods have more than one selection of colours, such as "Moonlight" which has "Realistic" & "Romantic" selections. After clicking on a mood, click the "Mood boards by LEE Filters" tab again to go back to the list of mood boards.
For more moods and colour ideas, click here to go to the LEE filters website.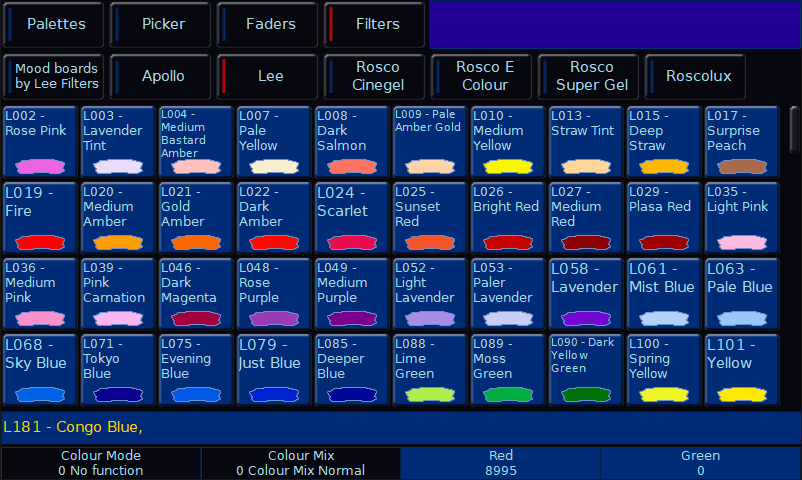 On FLX, as well as Mood boards by LEE Filters within the Filters tab, you can also access full colour filter libraries from Apollo, Lee and Rosco.