Controlling Fixtures
Choosing an Attribute
Each fixture has its own set of parameters (eg Dimmer, Red, Zoom, Gobo, Pan, etc.), which are grouped together into five attributes (Intensity, Colour, Beam, Shape and Position).
Once a fixture, or group of fixtures, have been selected, choose an attribute. On FLX, this is done by pressing one of the attribute buttons to the right of the internal display.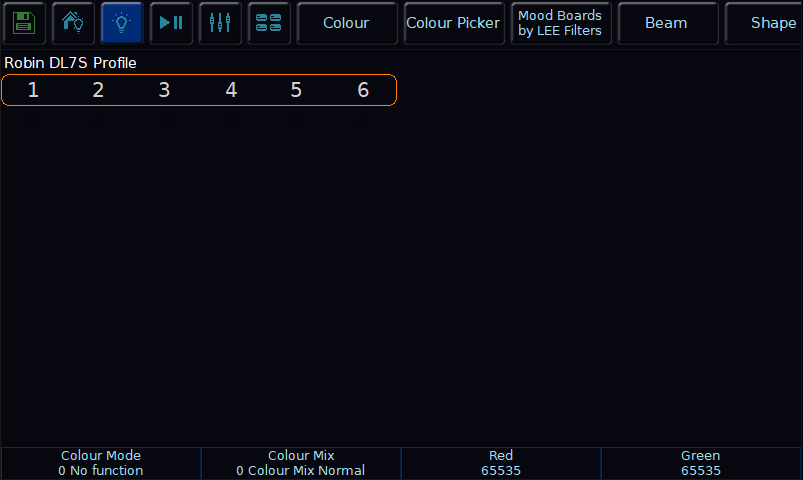 On FLX S, the relevant attributes will appear along the top of the touchscreen, to the right of the six icons. The attribute "tabs" will only be visible along the top of the touchscreen if the currently selected fixtures support that specific attribute. Depending on the number of attributes your fixture has, these tabs will scroll to give you access to all fixture controls.

Selecting an attribute will open that attribute's window on the internal display and put the attribute's parameters onto the four encoder wheels ready to be controlled. Intensity does not need an attribute button, as it can be accessed via channel faders, the intensity wheel encoder (accessed by tapping Z), or syntax.